10 Restaurants around Thamel we believe you must try!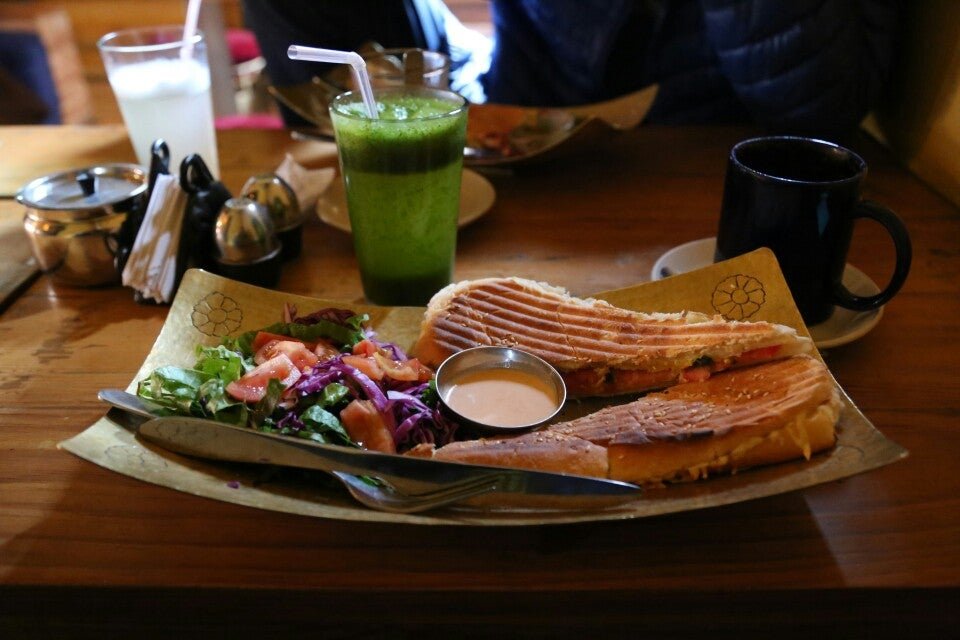 When you arrive in Nepal as a tourist, most of you will stay in Thamel, Kathmandu's tourist hub, which runs daily to help you adjust to Nepal's unique culture and everyday life. However, what defines Nepal besides our land and cultural diversity is our food, and especially in Thamel, you will have options from National to international cuisine.
Kathmandu has many varieties of food, and since it has many options to eat out, choosing a place can be overwhelming. With every step you take here, especially in Thamel, you will find two new restaurants serving more than Nepali dishes. So, in this case, where do you go?
Our ten recommendations on this page are carefully listed considering our personal experience and the reviews from travelers worldwide who have joined us for a remarkable experience in Nepal.
Or2K
Cuisines: Israeli, Mediterranean, middle-eastern, Nepali, Indian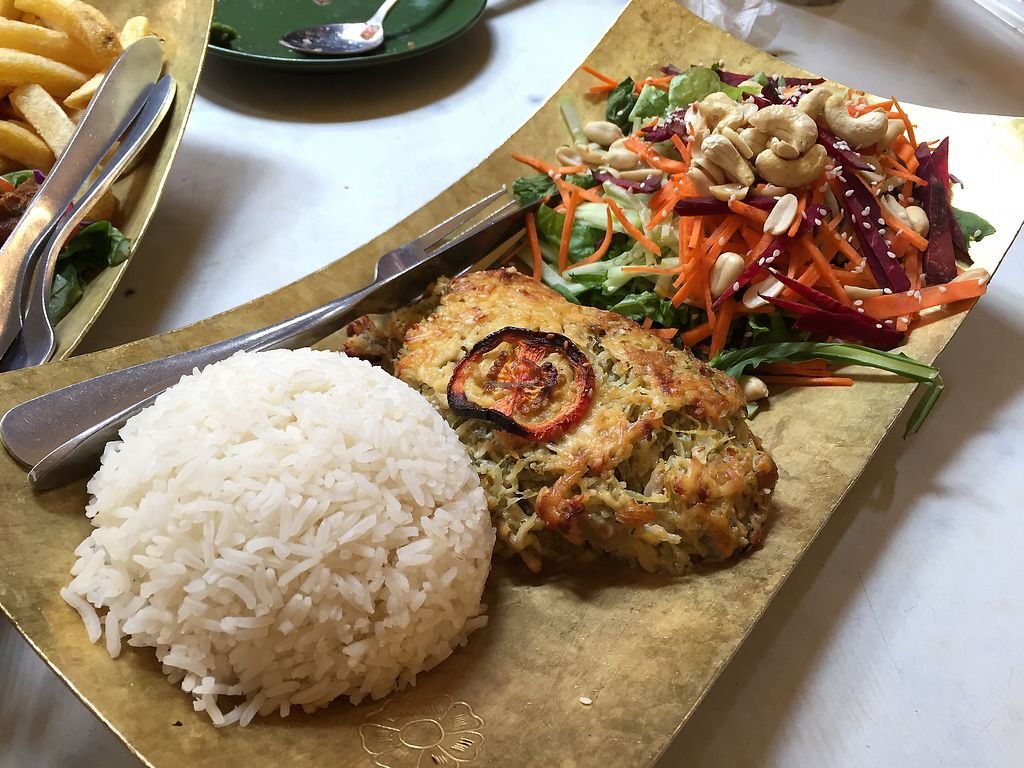 There is no flaw in the marketing of this beautiful restaurant located on Mandala Street when it uses the terms "Mediterranean," "vegetarian," and "vegan" food, as you will find it precisely what they promise it to be. The foods offered here usually range from 400-600 Nepali Rupees, while the combo and platter options could be more than Nrs. 900. They open from 8:00 am to 11: 00 pm, a preferable time from breakfast to dinner!
The restaurant has a no-shoe policy with a low table and comfortable cushion setting; however, they still have an option for tables and chairs if you do not feel comfortable. The place feels relaxed and casual with the incredible lighting and ambiance. To add more, they have a falafel stall by the road to make it easy for you to order wraps and enjoy them on the roof or do a takeaway.
This Israeli-run restaurant is famous for fresh and light Middle Eastern dishes, spreading to Crepes, soup, zucchini pie, coconut tofu, and Ziva. However, you must know that their menu is not limited to this! They have 110+ food items and 80+ drink options on their menu. In addition, the seating options are more than the one you enter first; there is another hall, a dining space upstairs, and even the terrace.
Although they do not do live music these days, they claim to be open to Nepali folk music if they ever bring it back.
Fire and Ice Pizzeria
Cuisines: Italian
Fire and Ice Pizzeria is a history of Pizza in Nepal. It has been here since 1995, being loved by all the locals and foreigners. Situated at the heart of Kathmandu, it serves a variety of Pizzas, including Insalata Mista, Ettore Pizza, Rompipalle Pizza, Calzones, its signature fire and ice pizza, and one of it's famous-Hawaiian Pizza. You can even customize your toppings if you wish to. You may also want to try their pasta, organic salads, and desserts with your friends as you carry out the conversations of your adventures!
We recommend you try Fire and Ice if you crave a good and realistic pizza in Nepal. The menu ranges from Nrs. 600 to Nrs 1000, and you can always enjoy their service from 10 am to 10 pm. What's more? You can simply rest in your home or hotel and order your favorite from their menu through Foodmandu!
Black Olives
Cuisines: European, Asian, and Nepali
Black Olives serve a variety of cuisines along with a good range of snacks and drinks within a reasonable price range. What we love about this restaurant the most is its vegetarian-friendly menu and vegan and gluten-free options, as requested. A bit of insider advice- constantly look for specialties as they serve in-season vegetable dishes!
In addition, you can look forward to live music in a lovely garden with a beautiful outdoorsy ambiance. However, for a peaceful dinner or lunch, you can still look forward to a meal on the terrace in the large open seated area to enjoy a relaxed meal with your friends and family.
To make it more authentic to the Nepalese culture, they also have an option of comfortable floor cushions instead of chairs. You can visit this place to taste their finger-licking foods from breakfast to dinner!
Himalayan Java
Cuisines: American
Being one of the chain cafés, Himalayan Java has served bakery items, coffee varieties, and other food items since 1999. They have diversified from a small coffee shop to an international franchise of Nepali coffee with more than 30 outlets. It is the first café in Kathmandu to operate with a legit coffee. However, little is said about their food, and we highly recommend their top-notch coffee and food items.
Their menu includes coffee varieties like cappuccinos, lattes, Americanos with various flavors, and iced coffees, smoothies, and juice options. People have also long complimented their bakery items, among which the brownies are to die for! The other popular dishes have been fish and chips, spaghetti, sandwiches, and burgers, and there are also equal options for vegetarians. Even the founder has his favorite that you might like to try- Biscotti, a handmade item by highly trained and passionate bakers!
Even the service is noteworthy as every staff has a reasonable training period before officially being hired. The atmosphere is excellent and has good options from large tables to coffee tables and comfortable sofas suitable to any number of people you might visit.
The best part is that they grow their coffee in Nepal Mountain communities and use a sustainable business method to support local farmers and businesses, making it one of the must-try places here in Nepal!
Thamel Momo Hut
Cuisines: Asian, Nepali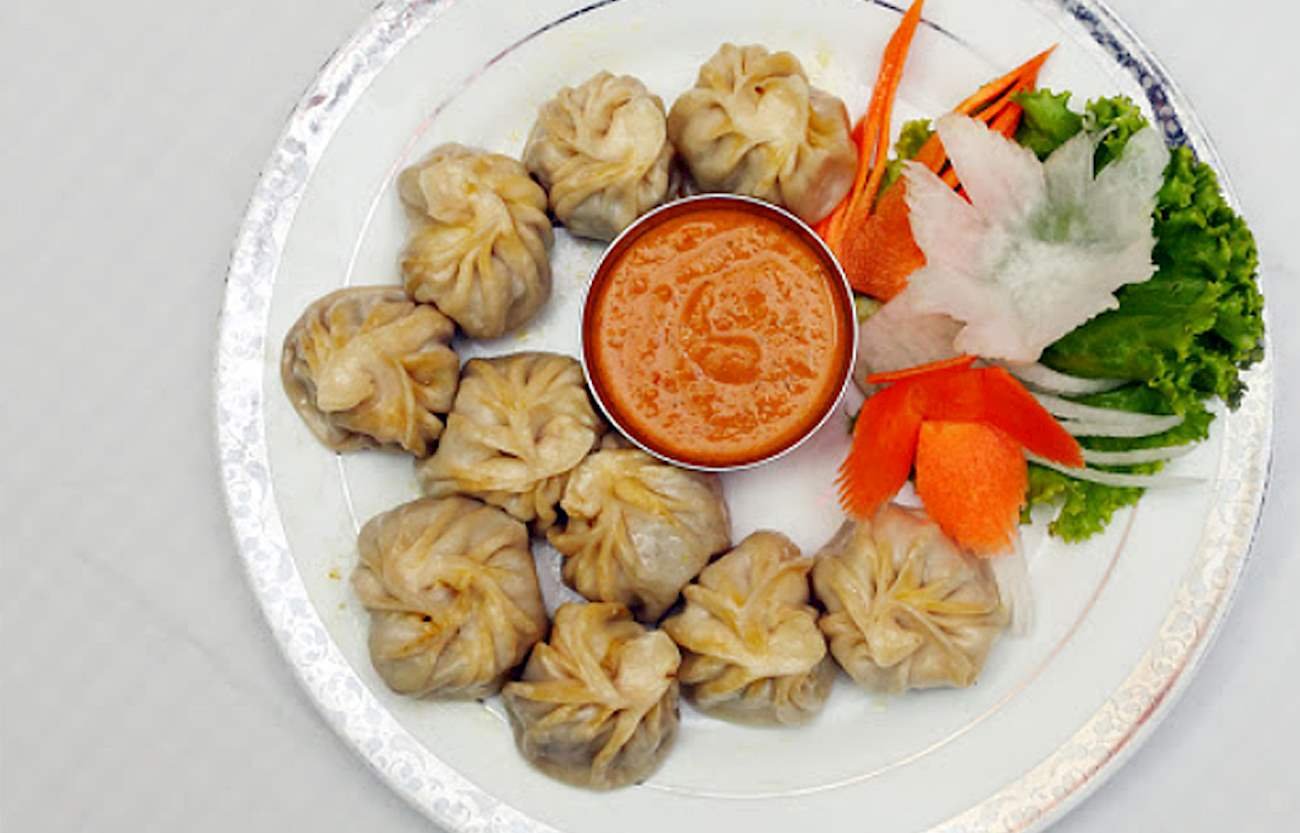 Named after its special dish, Momo (dumplings), this is a go-to place to try it from 20 varieties in 4 styles with four different kinds of dips. Native to Tibet, Nepal has come to welcome Momo as one of their favorite foods, and Thamel Momo Hut serves one of the best in Kathmandu!
These restaurants serve momos, Nepalese rice, and curry, along with a few Nepalese snacks that will give you the authentic taste of our spices! What's more impressive about this place is that people come back looking for Momo Hut for their fantastic food, service, and location, even after years when they return to Nepal again.
Wherever you travel within Nepal, make sure to have the momos that the locals are obsessed with, and that too in Thamel Momo Hut that gives you the perfect assistance in choosing and good service with delicious Momo and snacks!
Forest and Plate
Cuisine: European, Asian, Nepal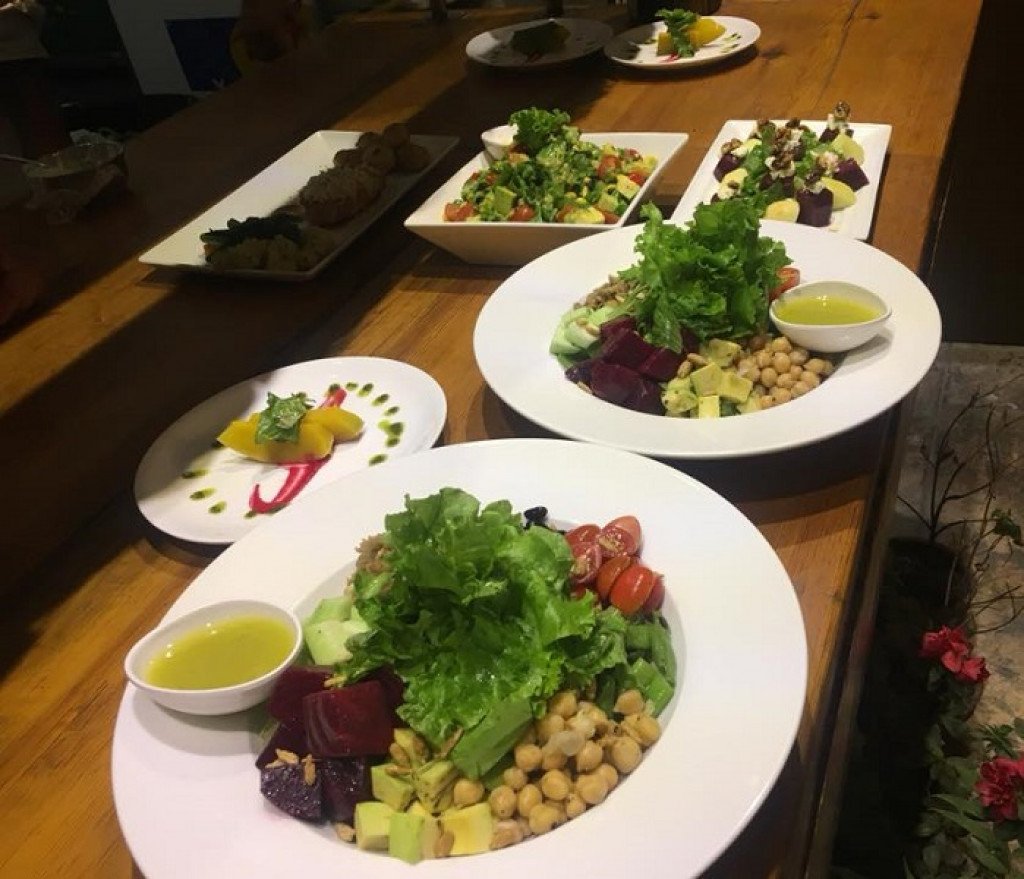 One of the hidden gems in Kathmandu is Forest and Plate, with its original and extensive vegetarian menu. This simple yet elegant restaurant exists solely because of the limited salad option in other restaurants, thus making it mainly dedicated to fresh green organic salads.
Apart from its 15 salad varieties, the restaurant also has chicken dishes and pasta along with Newari platters that the customers have received well. All the ingredients are safe and healthy as they use locally sourced ingredients for their entire menu, and even the pasta is homemade, where the pesto sauce is vegan-friendly!
The salads are fresher, vibrant and colorful, which makes you feel excited to have salad, which is highly unusual in our life. One of the most liked dishes is Mexican Salad, served with ingredients including fresh avocado, sweet corn, black beans, spinach, salsa, and chicken dressed with honey salt, peppers, lemon juice, garlic, and a tad bit of sour cream at the top. Their food ranges typically from Nrs 400 to Nrs 750.
The place feels cozy and peaceful, with small plants on pots, giving a vibe of being in a garden. You cannot beat this place for its quality, hygiene, taste, and service, making it one of the most go places while you stay in Thamel. The food, rooftop views of the city, and their healthy farewell leave you energized and with a full stomach!
Rosemary Kitchen
Cuisine: Nepali, Indian, Italian, Chinese, Thai, Central European, Mediterranean, French, Greek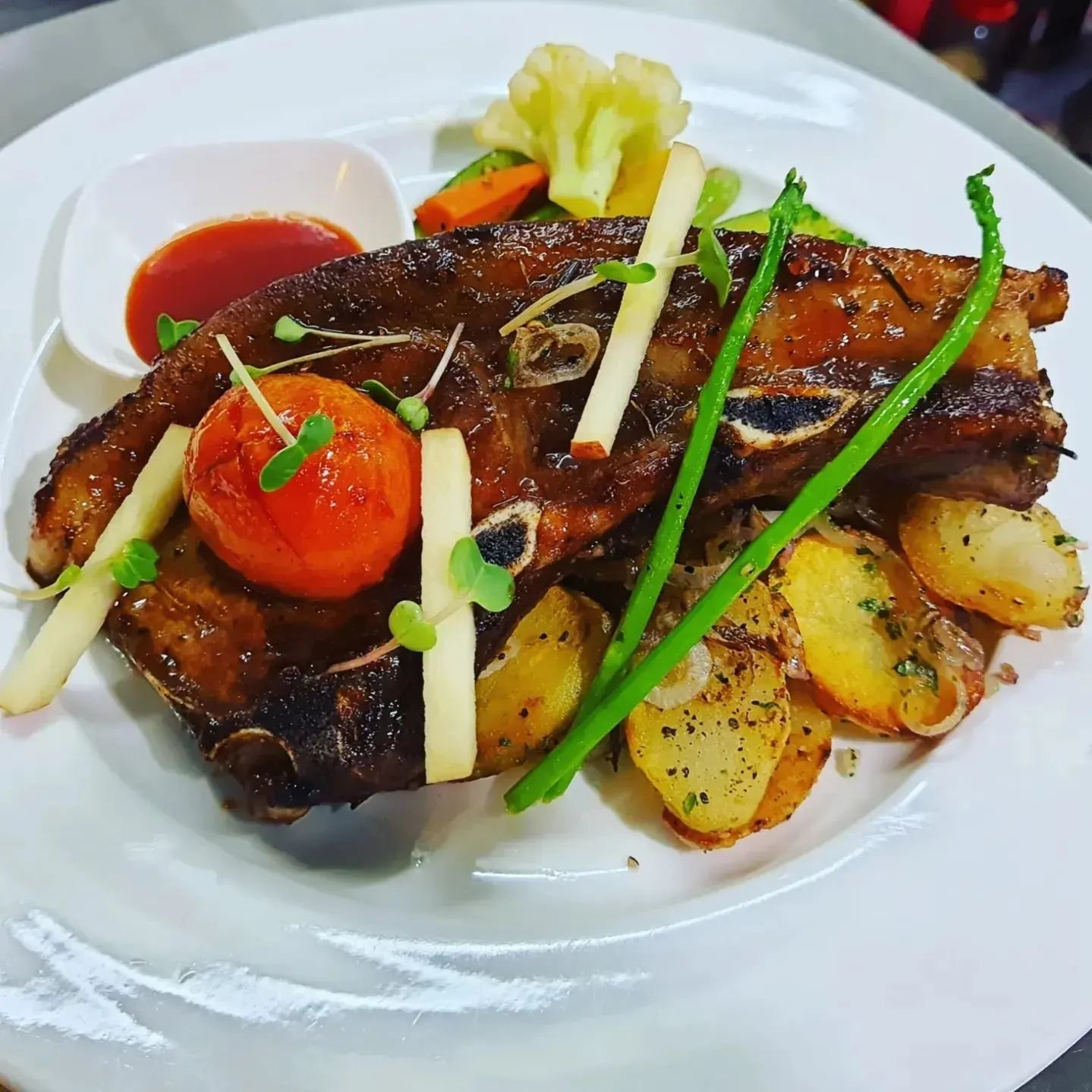 If you crave some beef, find yourself at Rosemary! Rosemary Kitchen is a widely known restaurant in the area for its excellent food serving, breakfast, and dinner, from pancakes to steaks.
Its menu includes grilled steak, lentil soup, vegetable burgers, mushroom chicken sandwiches, fried noodles, ravioli, perfect ribs, schnitzel, pad thai, spaghetti, and more. Their cuisines usually include organic ingredients from local farms, making them healthier and more environmentally friendly. What pulls people more towards this place is its open courtyard seating area, which is perfect for coffee and drinks during the evening.
The house chef special of Rosemary includes Tenderloin Steak (Beef), Stuffed Chicken Supreme, Fresh Veg Cashunut, and Australian Lamb Chop. Not only are these specials but you will also be surprised by the vegan dishes and their quality. Every dish here is carefully prepared with perfect seasoning and your specific choice in mind, whose price ranges from Nrs. 700 to Nrs. 1100 on average.
The restaurant has accumulated great clients, locals, and tourists with its savorous food. This is a go-to place for a family-friendly environment with various cuisines and peaceful and calm settings where you would undoubtedly relax and enjoy the food and the free Wi-Fi service.
Momotaro
Cuisine: Japanese, Chinese, Nepali
This is the ultimate choice for taking a break from Nepali meals if you ever want to, especially the dal-vatt, and want to try something new. A restaurant with excellent and fast service whenever you crave some Japanese dish, Momotaro is everyone's first choice.
Momotaru is one of the oldest Japanese restaurants in Kathmandu, operating since 1999, and has since opened two more outlets: one in Sanepa, Lalitpur, and the other in Lakeside, Pokhara. Their menu combines Japanese, Chinese, and Tharu cuisine but focuses primarily on Japanese food.
This place can accommodate up to 60 people indoors and has two different seating arrangements in narrow and elongated rooms. The indoor has a pleasant ambiance with enthusiastic servers, and the area within splashes Japanese culture through interior decor, including the paintings.
The menu also includes vegetarian options, and the meal here tastes as close to the original Japanese dish as you can find out here. Moreover, it is quite popular among Japanese tourists, clearly speaking about their menu and its quality. Also, the diners are greeted with their unique green tea upon arrival. It is essential to mention that their service here is top-notch, and the kitchen is always kept very clean with a reasonable price on the menu. The most talked about menu from Momotaru is their Raymen, Bento Box, and soups which generally range from Nrs. 300 to Nrs. 700 on average.
Momotaru can be expensive on this list of budget-friendly places in Thamel. Still, the top-notch food comes at a relatively lower price than their service and quality, as they are fresh and one of the healthiest meals you can find here.
Roadhouse
Type of Cuisine: Italian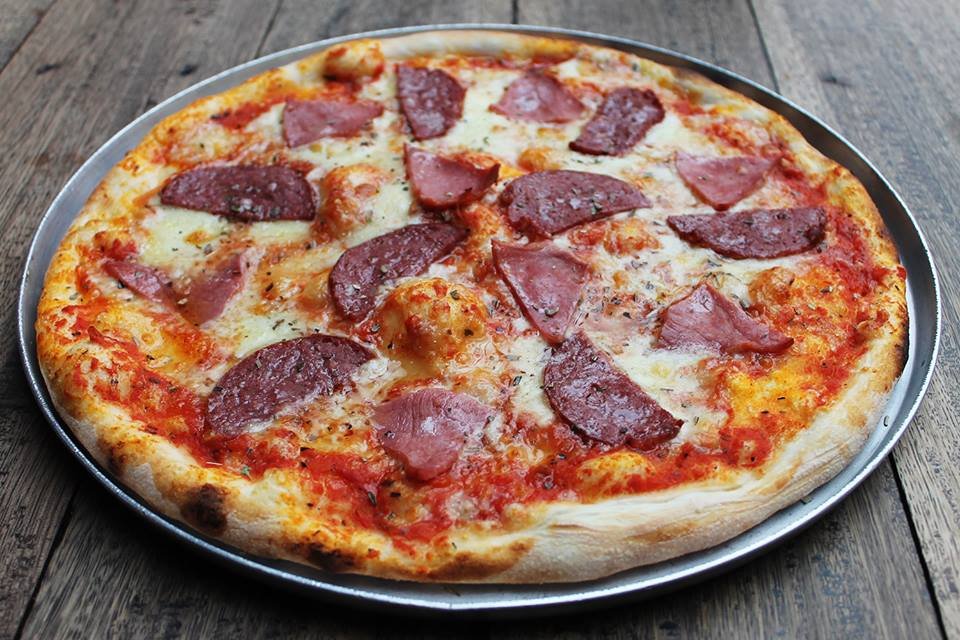 Like Fire and Ice Pizzeria, Roadhouse has long established itself in Thamel for its perfect Pizza that is oven-stone and cooked with a decent amount of cheese! However, their menu extends beyond the pizzas setting it apart from Fire and Ice and making it to this list of our recommendations. Still, they are widely recognized around the country for their signature artisan pizzas because of their quality.
The Roadhouse Café in Thamel was the original place of the Roadhouse Group that has forever been a popular choice for both locals and tourists. The restaurant's interiors give an earthly vibe with its wooden furniture, Mediterranean colors, and mosaics on the wall, with an outdoor seating option in its garden patio.
The menu is Westernized, but you will also have a few Nepali dishes here. It's pricier but worth it. Customers love the food and service, which is more than it charges. Some of their best menu items in Pizza include Margherita, chicken tandoori, farmhouse, Greek, Mexicana, and Roadhouse Blues, which are served with extra unique and typical toppings such as rocket leaves, sweet corn, yak cheese, and mozzarella. These pizzas are authentic, Italian-inspired artisan pizzas that are light and easy to digest, with unique and special characteristics. More than this, you can always request the cafe customize your Pizza within their options! Besides the Pizza, you can find a variety of choices of pasta, salads, grilled dishes, and a few bakery items.
If you have any celebration, you bet they have cakes, drinks including cocktails, mocktails, beers, imported drinks, and corkage.
Gokarna House
Cuisine: Nepali, Continental
Gokarna House Restaurant is our go-to for Nepali dishes because of its traditional food from various ethnicities across Nepal. It offers closed and open seating areas with the best hospitality, ambiance, entertainment, and stimulating food!
The restaurant prepares their dish without preservatives and only sticks to the freshest ingredients. This place will give you an actual experience of Nepal's food culture across the diverse climatic conditions and the centuries of its history. The chefs here will provide you with a contemporary Nepali menu with seasonal produce and unique ingredients from across Nepal to expand your adventure from the lands of Nepal toward our traditional tastes.
Besides their food and services, they also focus on your entertainment, offering folk dances from several corners of the mountains and performances using Nepali musical instruments.
Although the place can be overcrowded sometimes during the traveling season, it is worthwhile to go for their authentic meal and entertainment.
Conclusion:
Trying out different restaurants and cafes can be tiring and disappointing if you don't receive the service and food quality you expect. We'd love to hear about your dining experiences at any restaurants you've visited, especially those mentioned here today. Share which dish was your favorite among these restaurants!